Monday, May 16, 2011
Posted by Jason Dunn in "Apple Talk" @ 08:30 AM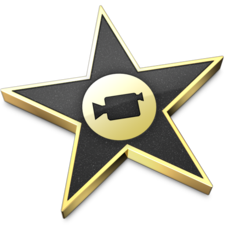 Hi there! Jason Dunn, OS X n00b, here again scratching my head about why I'm having such a hard time doing something that should be pretty simple. I'm hoping there's an iMovie '11 expert reading this site that can give me some insight, because I'm at the end of my wits with this particular program.
Here's the deal: I have a massive 48 GB AVI file that I digitized several years back; it's about five hours of footage captured from a VHS tape. Yes, in hindsight I probably should have captured it in smaller pieces, but when you're talking about real-time capture from a physical medium, it's easiest to just press record and walk away. I'm finally getting around to chopping the file up into a series of smaller clips, and I wanted to use iMovie '11 to do it.
I've grown fairly comfortable using iMovie '11 for editing videos and while it's slower than hell at the video encode (export) step - lacking GPU encode acceleration and only having a meagre 2.4 Ghz Core 2 Duo - the quality of the output is excellent and I find the application stable and fast...though it did crash on me last week (take that fanboys!). The problem I'm having, however, is getting this video file imported into the program. Read more...
---