Thursday, July 21, 2011
Posted by Jeff Campbell in "Apple Laptops" @ 01:51 PM
"Every Apple enthusiast is now faced with a dilemma: How will I protect the new OS X Lion MacBook Air? For those looking for sleek style and lightweight yet rugged protection, WaterField Designs unveils its latest and the first announced in new MacBook Air case protection-the MacBook Air Smart Case."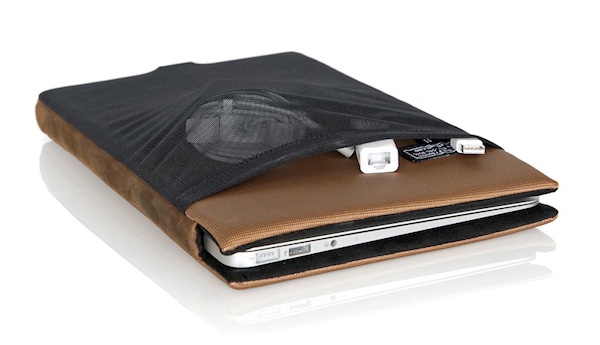 This looks to be a perfect companion case for the MacBook Air, priced at $79.00 USD for the 11-inch or $89.00 USD fo the 13-inch. Among the features are:
Custom fitted to 11.6 or 13.1 inch MacBook Air
Light, protective and water-resistant
nylon exterior with padded interior Ultrasuede®,
scratch-free liner that helps remove fingerprints
Eco-friendly, distressed brown leather flanks sides
High-impact, rigid, plastic inserts for additional protection
Stretch back pocket to hold power adapter and cablesSix color choices.
You can check out the YouTube video here, or just head on over to the WaterField Designs site and customize your own!
---