Monday, April 26, 2010
Posted by Jeff Campbell in "Apple iPhone, iPod Touch, iPad" @ 08:00 AM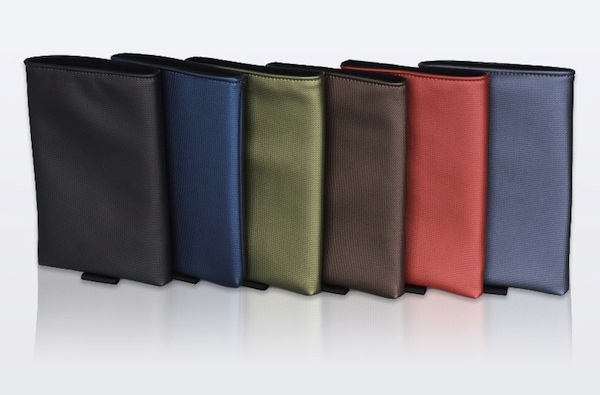 Recently, I was sent a case for Apple's iPad from Waterfield Designs to test out on my iPad. Waterfield Designs is a company based out of San Francisco that designs and manufactures (yes you read that right, they make them right where they design them in San Francisco) a variety of bags and covers for all sorts of electronic devices as well as bags and wallets. For the iPad they sell four or five styles, from the Ultimate Sleeve Case that runs in the area of $55.00 USD to the Personal Muzetto that sells for $179.00 USD. This particular case was the iPad Slip Case, available (as you can see above) in six different colors and sells for $29.95 USD. I never thought about using a slip case for my iPad since I purchased the Apple cover for it, but once I got this out of the package and saw how well built it was, I wanted to give it a shot.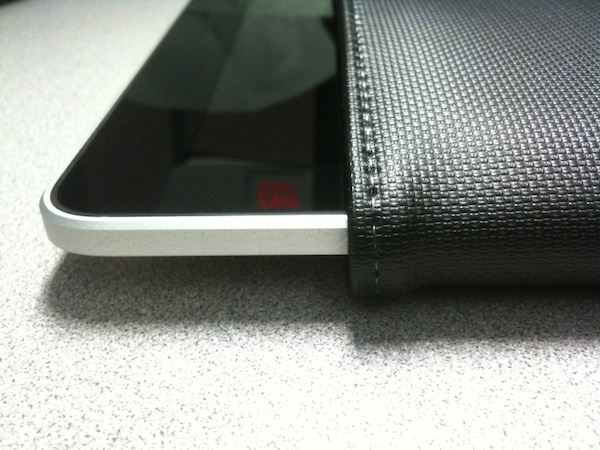 You can see from the shot above an example of how well built this case is, from the stitching to the materials used, it is all quality. Much more attention to detail and quality work than you would expect from a slip case that only costs $29.95 USD. There is enough padding to protect your iPad in case you drop it, and the inside of the case is lined completely with a soft material that will prevent scratches. And as far as fit goes, this is also where they nailed it. The iPad fits perfectly with just enough tension so that the iPad doesn't slip out on it's own, but loose enough so that it isn't a struggle to remove.
I found this slip case to be great to use along with my work bag, just slip the iPad inside and drop it in the bag. Couple the craftsmanship with the attention to detail on the sizing, and you have yourself a winner. I like it so much I've started using it on a daily basis and put my Apple cover away. I may go back to it later, but for now, this slip case from WaterField Designs is just what I need.
Jeff Campbell is a fan of all things Apple, an X-boxer (the 360 kind) and geek. He works as a floor supervisor in a 911 center in the Portland, OR area, and lives in a small town just north of Mt. Hood with his wife, two kids, two dogs, a snake and a tarantula. Oh, and a three legged cat named "Tres."

Do you enjoy using new hardware, software and accessories, then sharing your experience with others? Then join us on the Thoughts Media Review Team! We're looking for individuals who find it fun to test new gear and give their honest opinions about the experience. It's a volunteer role with some great perks. Interested? Then click here for more information.

---