Tuesday, January 11, 2011
Posted by Jeff Campbell in "Apple iPhone, iPod Touch, iPad" @ 06:12 PM
"Ending years of anticipation, Apple and Verizon announced Tuesday that the iPhone 4 is coming to the largest wireless carrier in the U.S. iPhone 4 will be available on the Verizon Wireless network beginning Thursday, February 10 for a suggested retail price of $199.99 for the 16GB model and $299.99 for the 32GB model with a new two year customer agreement. iPhone 4 will be available at more than 2,000 Verizon Wireless Communications Stores nationwide, online at www.verizonwireless.com/iphone, at Apple Retail Stores, at the Apple Store (www.apple.com), at Apple Authorized Resellers, and by calling 1-800-2 JOIN IN. "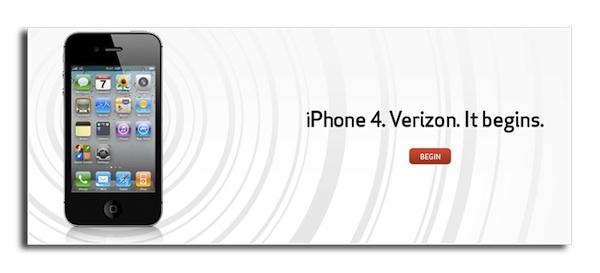 I don't think it was any big surprise that the iPhone was coming to Verizon, what with all the speculation that really got legs once the announcement of the event today was released. And I wasn't exactly surprised that with this iPHone you won't be able to have simultaneous data and voice capability since that has been discussed as a hindrance all along. However, what really got my attention was the part of the announcement dealing with the mobile WiFi hotspot capability that the Verizon iPhone would provide with iOS 4.2.5. Granted, it will be on Verizon's network so it won't exactly be the fastest WiFi connection (at least where I am at), but what it does is possibly pressure AT&T into possibly allowing the same thing. I'm hoping this little tidbit will get AT&T to rethink how they are providing service to their customers and, in hopes of keeping some of them, provide the same level of service on their network. The talk is that it will be part of the new iOS that Verizon will be using. What are your thoughts?
If you have Verizon and want to know all about how to get yourself an iPhone 4, they have set up an FAQ page with (hopefully) all your answers.
---