Friday, March 4, 2011
Posted by Jeff Campbell in "Apple iPhone, iPod Touch, iPad" @ 08:00 AM
"Many iPad 3G owners may want to transfer their current data plan to the new iPad 2. You could simply wait until the end of the month to cancel your current plan (unless you want to keep your unlimited data plan). Or, you could get everything transferred over on day one."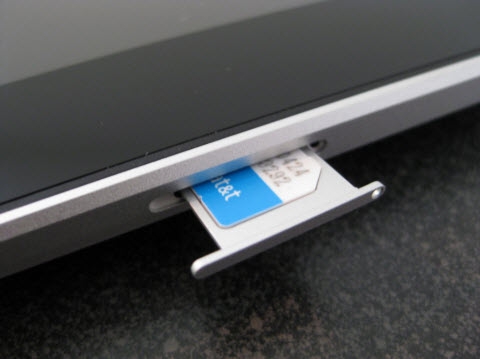 Here are the steps to do it direct from AT&T:
Find your original iPad's cellular data number and IMEI number. These can be found in the settings app. Simply go to "General" then "About." Here you will find both numbers. Your IMEI number is what AT&T uses to identify your SIM card.
Call 1-800-331-0500
Let AT&T know you would like to transfer your data plan from your original iPad to your new iPad.
AT&T will ask for the iPad 2's IMEI number and will transfer your plan over to your new iPad.
You would think you could just take out the sim card and put it in the new iPad, but according to AT&T this isn't the right way to do it and might cause you some difficulties.
---