Monday, May 23, 2011
Posted by Jeff Campbell in "Apple iPhone, iPod Touch, iPad" @ 03:00 AM
"Got an old iPhone laying around collecting dust? You can now trade it in for a discount on anything Amazon.com sells, including a new iPhone or iPad."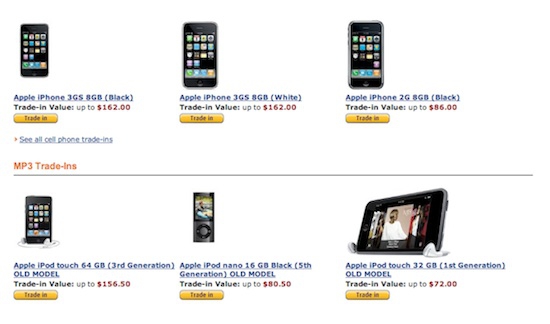 These are not bad prices at all, so if you have one of them laying around you might want to get on this deal. Of course, this will only get you credit with Amazon.com, no cash. If you are curious, you can go here to find out how much they will give you for your device.
I think there are other sites that offer payment in case for your devices, but I'm not sure how they compare to these. Have you traded in one of your old iOS devices? If so, where did you go and how much did you get?
---