Wednesday, May 27, 2009
Posted by Vincent Ferrari in "Apple iPods" @ 09:00 AM
"Microsoft Corp. today announced the evolution of Zune, the company's end-to-end music and entertainment service, to a new platform and new markets. Zune will extend its video service to Xbox LIVE internationally this fall. This marks an important development in the Zune strategy and brings the Zune brand to more than 17 million international Xbox LIVE subscribers. In addition, Microsoft confirmed the next generation of the Zune portable media player, Zune HD. Available in the U.S. this fall, Zune HD is the first portable media player that combines a built-in HD Radio receiver, high-definition (HD) video output capabilities, organic light-emitting diode (OLED) touch screen, Wi-Fi and an Internet browser. "The Zune music player is an integral part of the overall Zune experience, and we're proud to be growing and extending our offering beyond the device," said Enrique Rodriguez, corporate vice president of the Microsoft TV, Video and Music Business Group. "Delivering on Microsoft's connected entertainment vision, this news marks a turning point for Zune as it brings cross-platform experiences and premium video content to living rooms around the world.""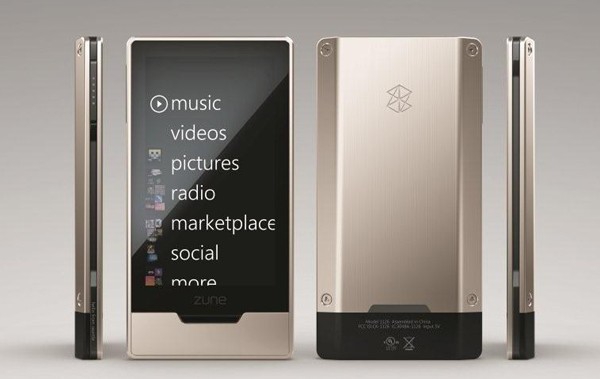 If there's one thing I've learned over the years, it's not to worry too much about specs and wait until the device is in hand to test it out. Microsoft releasing their iPod Touch competitor (finally, after almost three years) doesn't impress me. Microsoft's labelling of it as "HD" doesn't impress me because there's nothing "HD" about it. The resolution on the screen isn't HD (Not even close), and for the most part, if radio stations are multicasting their "HD" station, the quality is nearly indistinquishable from standard FM radio. The only thing HD about the Zune HD is when you hook it up to a dock to play your HD content on an HD TV.
Oh yeah, and buying one locks you into one OS and, in the case of the marketplace, a very limited number of countries. In the year 2009. How quaint.
I'll wait until I see one in person because specs are specs and rarely translate into anything meaningful in the real world. I'm just disappointed that Microsoft went the "HD" route with it because the Zune HD has as much relevance to HD as the Radio Flyer has to radio.
Of course, if you're a fan or think you might be, our sister site Zune Thoughts will be providing exhaustive coverage so head over and check them out!
---