Friday, December 18, 2009
Posted by Jeff Campbell in "Apple iPhone & iPod Touch" @ 12:30 PM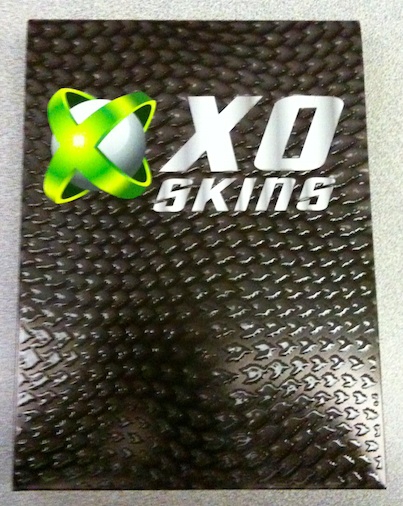 Figure 1: First impressions? Nice packaging!
I've used several protective covers for my various iPhones since my first one back in 2007, so I'd say I have quite a bit of experience with them. Last week I was sent one to try out on my iPhone 3GS from XO Skins and I was pleasantly surprised by a few things. Just what exactly you may ask? Read on!.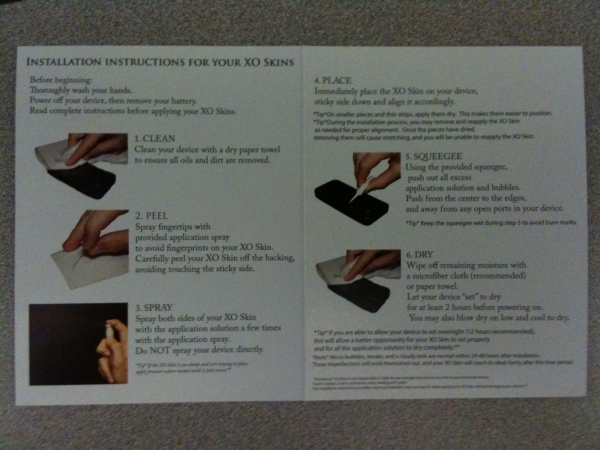 Figure 2: Very specific directions which is a good thing.
To start off with, the packaging can't be beat, and while that isn't always an indicator of quality, you know what they say about first impressions. Inside we find what counts, which is a set of skins (front and back), a small spray bottle of application spray, a small but sturdy squeegee and a set of detailed instructions. Actually the nicest set of directions for one of these products that I've seen, with several warnings spread throughout such as "keep the squeegee wet to avoid burn marks" and "let your device set to dry for at least two hours before turning on." I would prefer to get two sets, as I have with other brands, but these skins are very forgiving so I found that even with my tendency for making mistakes installing these, one skin was all I needed.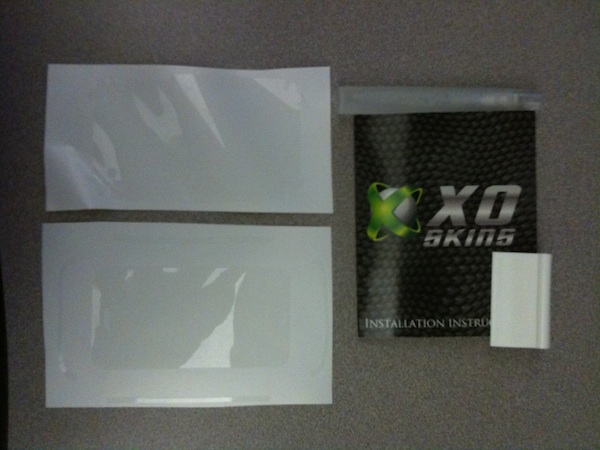 Figure 3: One set of skins.
So first off I started with the back skin. I have never been able to get these types of products to really fit all that well along the sides of my iPhone. This was no different. I did try but it is a matter of holding down the corners until they stick and they never quite look right. I tend to believe that this is a problem really with just the shape of the iPhone in general rather than the skin. So I did what I normally do and I trimmed off the sides so that the back skin would just fit up to the curved edge of the iPhone. You might think it would affect the appearance, but they actually look ok, and besides, your iPhone really should be in a case anyway shouldn't it? If it isn't, the problem area is usually the back of the iPhone and not the sides, so if you set it down you still would get the protection of the skin. You also get the extra gripping ability with this skin on the back which is an advantage. As far as fit on the back, this actually fit the best of any skin I've tried, even before trimming.
---