Thursday, September 22, 2011
Posted by Eric Juillerat in "Apple Software (OS X)" @ 08:00 AM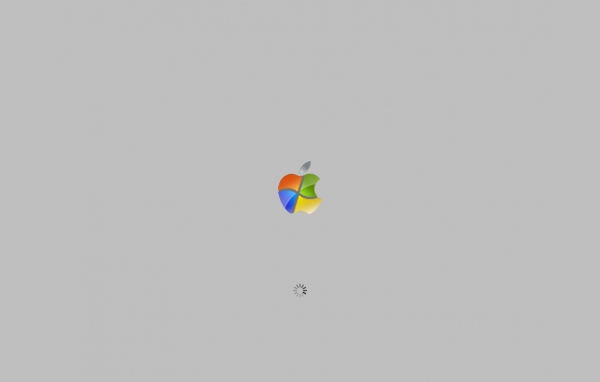 There are those in life who would, by their own will, take a bullet for you. And while they may be called by different names - Secret Service, Best Friend, Idiot, Early Adopter - they are by all accounts, heroes. My friends, we here at Thoughts Media - we are those people. As early adopters of new technology, we take bullets for you on a daily basis; and we do this with pride. Though we may not wear capes (well some of us anyway - let's not get Jason into this) we take on new devices and software products with the knowledge that our actions may result in a smaller bank account, bricked phone, inoperable computer, and many other horrible, horrible possibilities.
And with that, I present to you Apple's latest operating system, OS X Lion. Lion's are hunters. They have been known to stalk humans; later known as dinner. Their claws are sharp, their teeth pointy, and their attacks deadly. So what does this have to do with Apples latest OS? In one word: plenty. This review, or anti-review, is not meant to compliment the hundreds of Lion reviews already posted. Instead, it is a real account of experiences with the operating system that we here at Thoughts Media felt you could benefit from; it is a map around a minefield - set in the Serengeti.
Introductions are in order here. I am your bullet-taker, Eric Juillerat. You might know me from such reviews as, 60 Days With The iPad, Now What? and Hard Candy Cases Gets It Write. I am also an Apple switcher. Having used Windows since it's inception, I happen to know a thing or two about it. So how did I get to Apple OS? It was one event that caused me to switch. That event is known as Windows Vista (Vista). As a Windows user I was accustomed to the typical BSoD, extra-long boot times, and strategic systems crashes that left your data dangling out in the Ether. It was comfortable; it was home. But Vista changed all that. It was a friendly weapon of mass destruction that let me down in important presentations, while drafting important documents, and in all times that I needed it most. And so one day I purchased a strange and beautiful piece of hardware - the Apple MacBook Pro (MBP). (FYI, that was the happy part of the story.)
My MBP is a modest 15"-er with a 2.8GHz processor and a mere 8GB of RAM. It's a portable powerhouse that has done nothing but impress me since that late November 2008 day I received it in a bright white box. It had OS X Leopard on it at that time, and it worked quite well. Later, Apple released OS X Snow Leopard. As an early adopter (on a twelve step program) I immediately upgraded. I'd done this many times in the past with Windows, and understood the pitfalls, potential data loss, clean install vs. upgrade, and the work (hours) involved in rebuilding a computer. Still, I proceeded with the upgrade. To this day I am utterly amazed at how simple and convenient it was to upgrade. I think it took me something like 30 minutes. And when it was done, I started off exactly where I left off; I could actually begin using my computer. Subsequent updates went just as smoothly and I was lulled into complacency; I thought I was bullet proof.
---