Monday, November 9, 2009
Posted by Jeff Campbell in "Other Apple Hardware" @ 09:00 AM
"Ten days after updating the Apple TV's software to version 3.0, Apple has released version 3.0.1 along with an alarming warning about users' content "temporarily" disappearing."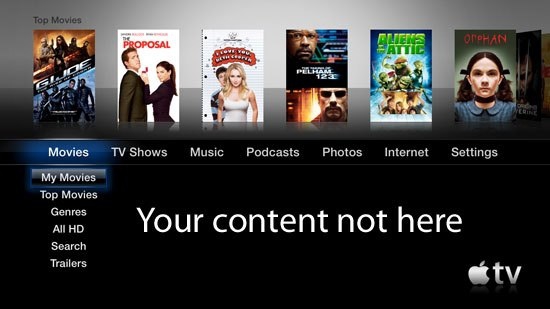 Ouch, this would be annoying if I sync'd my AppleTV, however I just stream content. If you sync, you need to reboot the AppleTV by unplugging then plugging back in the power cord. After that 
Users are advised to hard reboot the Apple TV by unplugging and reinserting the power cord. From there, go to "Settings" then "General" and select "Update Software." After that select "Download and Install" and that should take care of it. 
---