Thursday, June 4, 2009
Posted by Jeff Campbell in "Apple News" @ 12:00 PM
"The rumors have been swirling for weeks, but as per the Governor's words, it is official. Gov. Beverly Perdue signed the incentives bill targeting Apple into law today."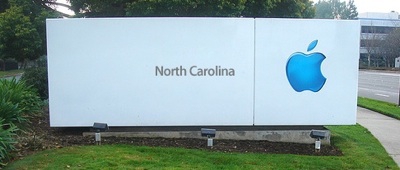 And here are the Governor's words: "North Carolina continues to be a prime location for growing and expanding global technology companies," Perdue said in a news release. "We welcome Apple to North Carolina and look forward to working with the company as it begins providing a significant economic boost to local communities and the state."
The data center for Apple is supposed to employ 50 or so people full-time, and made possible by the tax break that is said to be worth close to $46 million USD over the next 10 years. The bonus is if they keep the server farm in place for 30 years because then the savings in corporate taxes jump to over $300 million USD. Seems like a lot of money for 50 jobs doesn't it? But perhaps with the jobs created in building this facility and the small businesses that may benefit from being close to this facility it may have penciled out for them. 
---