Wednesday, April 21, 2010
Posted by Jeff Campbell in "Apple News" @ 07:00 AM
"Apple posted yet another record quarter Tuesday for the March quarter, the company's second fiscal quarter. The company posted revenue of US$13.5 billion and a quarterly profit of $3.07 billion, or $3.33 earnings per share (EPS). The company reported higher Mac sales, and iPhone sales grew 131% year-over-year."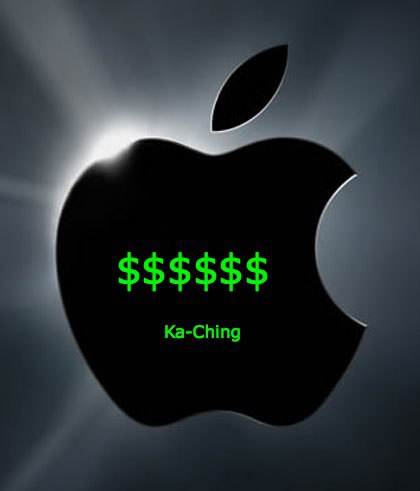 Apple sold 2.94 million Macs, up 33% from the same quarter a year ago, and also sold 8.75 million iPhones and 10.89 million iPods. This of course did not include the iPad, which will end up in the next quarter report, but it was the best non-holiday quarter ever since revenues were up 49% and profits were up 90%.
And in after hours trading, Apple posted an increase of 6.71% to close at $261.01 USD per share based on the strong earnings report.
---