Wednesday, July 14, 2010
Posted by Michael Knutson in "Apple Talk" @ 11:00 AM
"Remember a year ago, when netbooks were the fastest growing segment of the PC market? Not anymore. And not ever again, as far as Goldman Sachs is concerned."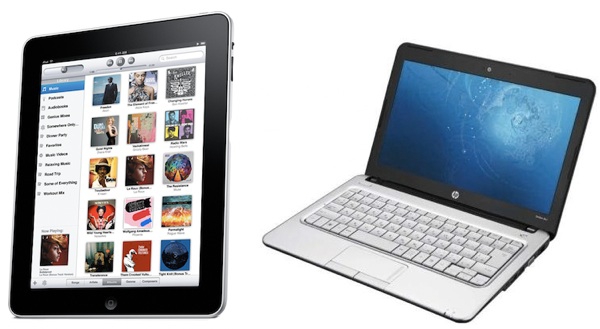 Wow, quite a brash statement! Goldman offers five reasons why they think this will happen:
Consumption. iPad focused on consuming information, not producing it.
Content. Source of content are tightly integrated with the iPad via iTunes and App Store.
Connected. With WiFi and 3G, the iPad can be constantly connected to content.
Constant Operation. Almost instant access to information. Instant on. Little waiting.
Commerce (eCommerce). Single click to buy. Streamlining the process. Impulse Buying.
Goldman also surveyed 90 Hedge Fund CTOs and found that almost 70% plan to dump NetBooks in favor of tablets over the next two years. They don't specifically mention the iPad, but that's the implication. An even more startling statistic comes from Morgan Stanley, showing the drop in Netbook sales leading up to the iPad launch ( link ). Is the NetBook dead? What do you think?
---