Wednesday, September 8, 2010
Posted by Michael Knutson in "Apple iPods" @ 08:30 PM
"With the latest iPods shipping this week, you'll be wanting to know whether an upgrade is necessary-or whether to take the plunge into the wild world of iPoddery. So far, this is what the reviews are saying:"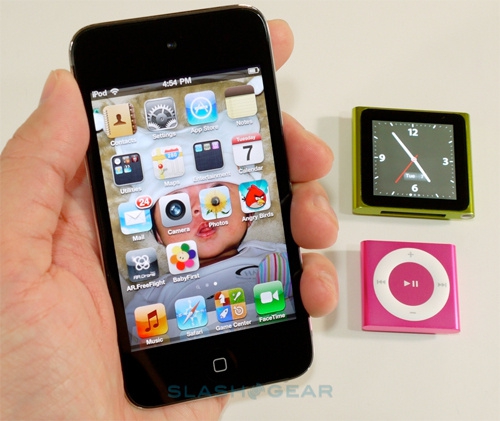 Quick reviews of the new iPod Touch, the iPod Nano and the iPod Shuffle express a variety of opinions on the latest iPod generation, and they're mostly very positive, with a couple negatives thrown in. From the reviews:
The iPod Touch: not a replacement for a camera or videocam; the camera is not as good as the iPhone's camera; the speakers are lousy; the screen is less bright.
The iPod Nano: feels cheap, like an iPod clone; volume buttons are small and hard to operate; no more watching video, and no more camera.
The iPod Shuffle: using the clip, sometimes the controls (track back skip) are hit by mistake; audio a bit flat.
Overall, more positives than negatives, so it looks like Apple has another generation of winners. Also, the Nano displays a a digital representation of an analog watch, so there is already a clamor for a watchband for using the Nano as a watch replacement.
---