Tuesday, July 12, 2011
Posted by Jeff Campbell in "Apple Software (iPhone/iPod Touch/iPad)" @ 02:30 PM
"Are you worried about all the ruckus over the Jailbreakme.com 3.0 vulnerability for your iPhone and iPad? While you're waiting for Apple to come out with a fix, there are a few safety precautions you can take."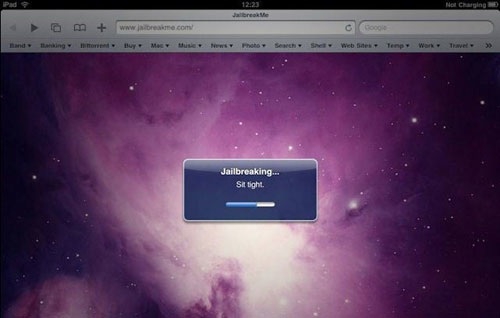 Image credit:www.downloadatoz.com/
This was exposed last week by Dev-Team, and it exploits a possible vulnerability within the code that could allow an attacker to control your iPhone, iPad or any iOS device. So the usual warnings apply if you do have a jailbroken iOS device, namely don't click on links, download files from untrusted web sites and don't open email attachments from unknown sources. The basic safety stuff you should be following anyway. Apple has responded and said they are working on a fix, but no word on release.
---