Thursday, July 15, 2010
Posted by Brad Wasson in "Apple Talk" @ 05:00 AM
The Tipping Point
I put down the iPad and walked out of the electronics store. I thought to myself "I'll wait and see what HP does with the Palm acquisition - a WebOS tablet might be amazing". But over the next few weeks a thought was developing in my mind. That iPad encounter has changed something in my thinking. I was still quite caught up in my experience that day. There wasn't one particular iPad feature that I could point to as been better than another feature - they were all good - it was more the "total" experience of using it that was the tipping point.
I have recently started writing for sister publication Windows Phone Thoughts, and while contemplating developments in the smartphone marketplace it dawned on me that the factors that drive people to make a particular smartphone purchase are quite complex. It seemed to me that the factors were multidimensional (including such things as the aesthetic appeal, robustness, core functionality, availability of applications, battery performance, and others), and were strongly influenced by an individual's personal "use scenario". I jotted down a few of the criteria I thought would be in play for most people, and then encapsulated the idea in a metric which I called the Total Experience Index (TXI). I posted an article on Windows Phone Thoughts that explained this concept and then used my own perspective to place the primary smartphone platforms on a comparative scale. At the top of my scale sits the iPhone 4.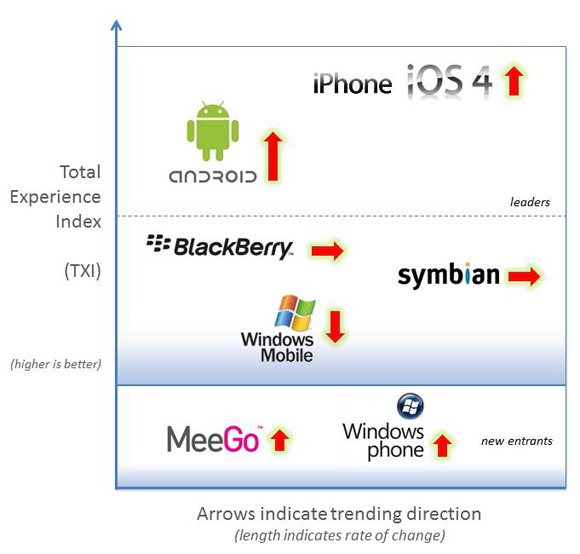 Figure 2: The Total Experience Index.
Laptop Total Experience
Thinking about TXI in the smartphone world got me thinking about my impending purchase of a new laptop. Why wouldn't I apply the same logic to my primary computing platform? I thought about my personal "use scenario". While I do spend a lot of time on the core Office applications-type work of word processing, e-mail, and presentation development, I also spend a lot of my personal time taking photos and, from time to time, working with video. To give you an idea of the scale of this, I currently have a collection of around 25,000 photos, mostly sports-related, and they reside on a variety of PCs spanning our home network.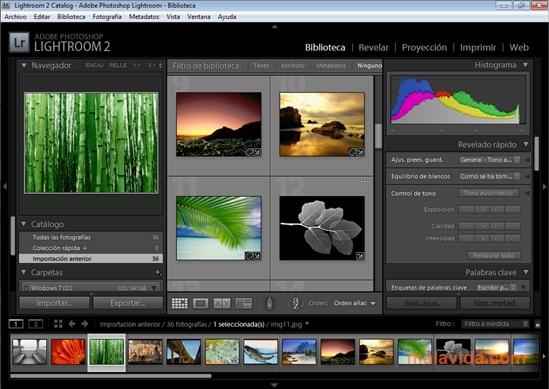 Figure 3: Lightroom 2.
Although I have never owned an Apple laptop or desktop, I have not been oblivious to their profound impact on certain market segments, including the graphic arts community. I have never really had anything in particular that turned me from the Apple world. In fact, I have recommended the platform to friends. For me, the ability to just "build out" my work environment to accommodate my personal hobbies seemed natural. I consider myself pretty knowledgeable and capable in the Windows world, and, in retrospect, have come to deal with its idiosyncrasies in a pretty routine fashion. Yes, I'm familiar with the need to reboot to "clean things up" on a regular basis. I'm familiar with how to restore mysteriously disappearing network drives. I'm adept at troubleshooting and fixing printing problems, restarting hung programs, and adjusting the paragraph style options nested four dialogues deep in Word. I have a network of PCs and laptops running Windows 7 and Windows XP, and few printers, and a Windows Home Server (which has mysteriously disappeared from the network after its last update). I do suffer the odd frustration of my wife and teenage daughter and tween son though!
I mentioned that I'm not an impulse buyer, so you'll appreciate that for the last six months I've been planning to replace my Dell Studio XPS 16 primary laptop. It's been a workhorse, and has worked pretty well. I was all set to purchase a Sony Vaio Z-series notebook (you know those ones with the SSD drives and enhanced components!) when the whole TXI issue came to the forefront. Was this the right thing to do?
So, when in doubt, the non-impulse buyer will research. I read lots of things online about the positioning of the Mac and the pros and cons of the platform. I talked to a colleague in Ontario who is very familiar with both the Mac world and Windows world and who I could trust to give me an honest opinion. You can imagine there are lots of parameters involved in a decision like this. I thought about whether or not I could leave behind my favourite Windows applications like Microsoft OneNote (or, indeed, whether or not I even did need to leave them behind). I thought about the absolute delight of those people in the graphics world who wouldn't think of using anything else, and about the ability to span the two worlds using products like Parallels. In the end I decided to trust my intuition about TXI - it's the total experience that makes the difference, and I do suspect there was a better experience available than what I am enjoying now - and to follow the lead of others who claim the total Mac experience is outstanding. With that, I took the plunge.
---