Thursday, July 15, 2010
Posted by Brad Wasson in "Apple Talk" @ 05:00 AM
My first Mac - a 15" MacBook Pro
A couple of days ago I ordered a new 15" MacBook Pro from the Apple store online. It should arrive in a day or two. I configured it with the 2.66GHz Intel Core i7 processor option, an upgraded hard drive (the 500 GB 7200-rpm option), the higher-resolution non-glare screen (for graphics work I will connect it to a nice Dell 24" true color monitor that I have already), and 8 GB of memory. I ordered Parallels and MobileMe. I also ordered the Magic Mouse and a wireless keyboard.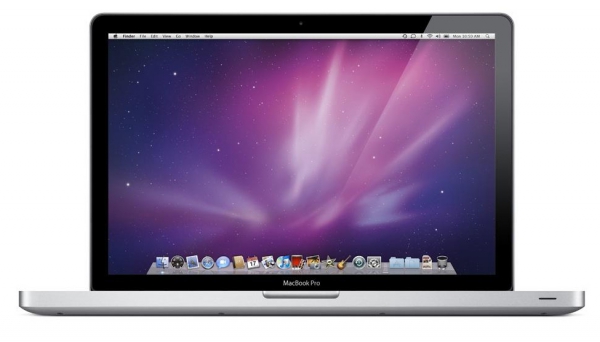 Figure 4: The 15" Macbook Pro.
I'm excited to dive into this new world. I'm curious to see if the experience I have read about, and others have had, will be mine as well. I'm going into this with the idea that it may be possible to wean oneself off the Windows programs completely, although that may not happen overnight (hence Parallels). I'm not sure yet how to proceed with Digital Asset Management (DAM), and am debating the Adobe Lightroom vs Apple's Aperture decision (does anyone have an opinion on that? - maybe we'll leave that for another column!). I'm sure there will be some hurdles to jump over, but as a technology proponent I think this is going to be a fun adventure. I'm anxious to determine just how good the TXI is for the Mac world.
I'd be interested, if you have had a similar experience, to tell me about it in the comments. How do you think this will go? I will also post about my experience as it unfolds. The total experience really begins all the way back with research and with the actual purchase. So far so good! On to the next step.
Brad Wasson is a self-confessed technology lover and management consultant living in Atlantic Canada. Brad is presently transitioning to the Mac world and is bringing along all his photos, video, and other digital media. He figures he has some work to do to bring along his wife, daughter and son, and Sheltie, but he's up to the challenge!

Do you enjoy using new hardware, software and accessories, then sharing your experience with others? Then join us on the Thoughts Media Review Team! We're looking for individuals who find it fun to test new gear and give their honest opinions about the experience. It's a volunteer role with some great perks. Interested? Then click here for more information.

---