Tuesday, September 21, 2010
Posted by Jeff Campbell in "Other Apple Hardware" @ 03:00 AM
"It took Apple the better part of 4 years to revise and release the latest Apple TV. Almost 4 years to make it is smaller, allow you to rent movies and TV shows on it, view Netflix, and view your iPad content on it. But is the new Apple TV worth the time it took to tinker with it? Do the new features truly make Apple TV better?"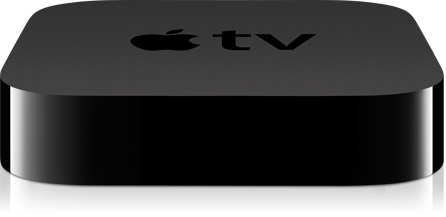 The author goes on to outline the changes to the new Apple TV, and then discusses the lack of DVR functionality as well as the fact that the new Apple TV lacks an SDK, and says that is it's fatal flaw. He ends the article with his opinion that "the new Apple TV is a disappointing iteration of a disappointing product."
I really have to disagree. I wasn't disappointed at all in this product, as it adds enough value (Netflix, lower cost, smaller form factor, etc) for me that I'm definitely picking one up. Would I prefer it to have a DVR? Sure, but I guess from my perspective and where I live, that isn't feasible. The lower cost and Netflix integration, not to mention the smaller size sealed the deal for me. At least, in my mind, Apple is finally doing something with this product so hopefully, there is more to come in the future. What are your thoughts, disappointed or going to buy?
---