Thursday, June 23, 2011
Posted by Jason Dunn in "Digital Home Talk" @ 08:00 AM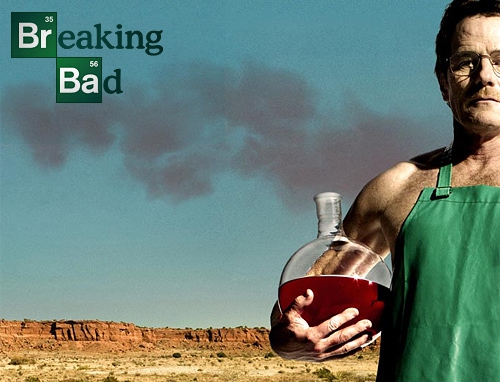 In the tug of war between atoms and bits, how much does it take to sway you one way or another? Digital download or buying DVDs - which way do you roll? I bought the first episode of "Breaking Bad" on iTunes a few weeks ago, watched it yesterday, and enjoyed it quite a bit. Since I don't currently have an active Zip.ca account (it's a DVD rental service) I'd be looking at buying Breaking Bad season one. How do the numbers work out?
iTunes SD: $14.99 CAD
iTunes HD: $20.99 CAD
Amazon.ca DVD: $19.47
Amazon.ca Blu-ray: $28.99
So there's a small $4.48 price difference between the atoms and the bits in SD, and a more significant price difference of $9.52 for the HD versions. Do I go atoms or bits? The pros and cons from my point of view:
Atoms PROs: DVDs are easy to share with family and friends, and easy to rip (regular DVDs at least) for conversion onto any device I own
Atoms CONs: DVDs take up space, and there's a small shipping charge
Bits PROs: Immediate gratification - I can start watching it today
Bits CONs: iTunes DRM means I can't share the TV show with friends, or even use it on all of my own devices. It's an Apple-only party for this content, which I loathe.
I should note that there's also Amazon Video on Demand, but since I'm Canada I can't use that service. And Netflix.ca doesn't stream Breaking Bad so that's not an option.
So where do you fall on the scale? Myself, I've decided I want to own the atoms rather than the bits, so I've added them to my Amazon wish list and will buy them at some point.
---