Tuesday, July 5, 2011
Posted by Jeff Campbell in "Apple iPhone, iPod Touch, iPad" @ 09:22 AM
"AT&T is adding Apple's iPhone to its mobile insurance program for the first time on July 17. Previously, AT&T's only option for iPhone insurance was through a third-party company."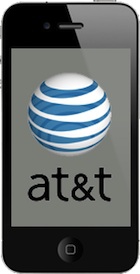 Direct from the AT&T site, the highlights are as follows:
$4.99 Monthly Premium: Per mobile number enrolled and a non-refundable deductible for each approved claimIncidents Covered: Lost, stolen, accidental damage and mechanical or electrical failure after the manufacturer's warranty period has expired
Non-Refundable Deductible: $50/$125 per approved claim, depending on the device model
Replacement Time: Next business day (in most cases)
Claim Limits: Two claims within any consecutive 12 months, with a maximum device value of $1500 per claim
Replacement Equipment: Claims may be fulfilled with a new or remanufactured device. Colors, features and accessory compatibility are not guaranteed.
Cancellation Policy: Cancel anytime and receive a prorated refund of your unearned premium
NOTE: Please keep a copy of your original purchase receipt and/or proof of purchase for your insured device which may be required to process your claim.
Well, it's about time don't you think? But a bigger question is, are you going to take advantage of this new program?
---