Tuesday, February 10, 2009
Posted by Vincent Ferrari in "Other Apple Hardware" @ 11:00 AM
"Apple's new 24″ LED Cinema Display suffers the fatal flaw of "ridiculous, terrible glare," according to Jason Snell, editor of Macworld, who informed his Twitter followers Monday he's putting his monitor back in the box and returning it to Macworld Labs. Snell has spent his professional career as a writer covering Apple and, despite the presumed objectivity of his position as the editor of one of the larger, more recognizable mainstream media brands associated with the Cupertino computer maker, likely wouldn't give up on such a major piece of Apple hardware unless he felt it was poorly executed."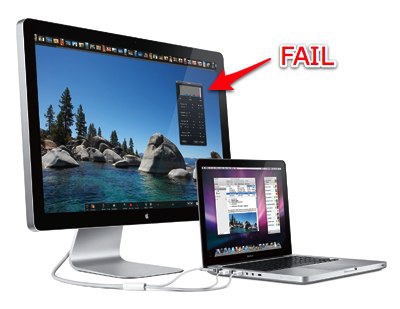 I'm not commenting on this. I still think that the criticisms of the glossies are way overreaching, but I figured I'd post this just to prove that I don't only post stuff I agree with. Incidentally, I have seen the 24" Cinema Display at the Apple Store, where the glare is pretty unbearable on all of the glossy displays, and the Cinema Display is no better or worse than any of them. Then again, I've heard since I got my MBP that I would hate the glare on that one, too, and I find it completely tolerable.
I'm Vincent Ferrari, and I like glossy displays.
---