Tuesday, February 24, 2009
Posted by Jeff Campbell in "Apple Software (iPhone/iPod Touch)" @ 12:00 PM
"A 'throw shoes at Bush' app, a breast-jiggler, a naughty entry from the South Park guys--these are some of the iPhone apps for which Apple unceremoniously denied shelf space."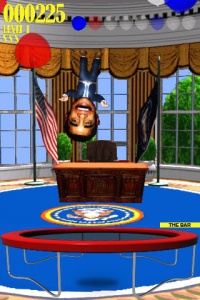 Figure 1: Screenshot from Obama Trampoline, a recently denied application.
Don't forget about "Obama Trampoline", the app that shows President Obama bouncing on a trampoline as you attempt to break some balloons! At least they are bi-partisan by also banning the shoe throwing app with President Bush. Is Apple trying to avoid controversy in the App Store? I think its more of a bottom line concern, as evidenced by an email the developer of Freedom Time received from Steve Jobs regarding the denial. The app in question was a countdown clock, that counted down the days until the Bush Presidency was over. The developer was told it was denied because it "either defamed or demeaned a political figure" ie President Bush. When the developer emailed Steve Jobs about it, Jobs replied: "Even though my personal political leanings are Democratic, I think this app will be offensive to roughly half our customers. What's the point?"
---