Friday, March 20, 2009
Posted by Vincent Ferrari in "Apple Talk" @ 02:00 PM
"Palm Inc (PALM.O) on Thursday said its upcoming Pre phone needs "more polishing" but that it was on track to start selling the high profit device in the first half of the year as it looks to grab back smartphone business from rivals. The company gave the update while it reported a wider loss and revenue that fell 70 percent from a year ago, in line with its recent warning for a weak fiscal third quarter. Its shares fell 4.7 percent after the report as some investors may have hoped for a specific launch date for Pre. The Pre is seen as Palm's best hope to fight rivals such as Apple Inc (AAPL.O) and Research In Motion (RIM.TO), which have hurt Palm's smartphone sales in recent years. It said it is working hard to have Pre ready for a launch before the middle of the year at its exclusive U.S. carrier partner Sprint Nextel (S.N). "There's no showstoppers," said Chief Executive Ed Colligan in a call with analysts. "We plan on delivering on the time frame we said we would."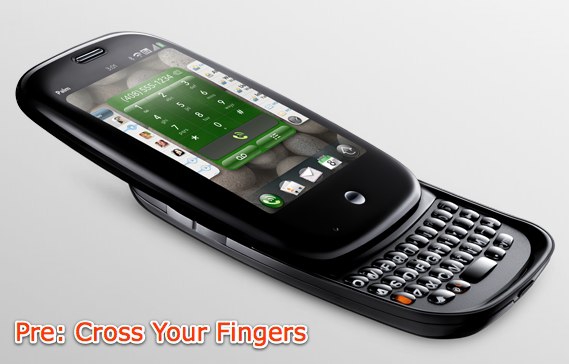 My apologies for the long quote, but I wanted you all to get a perspective on the kinds of issues Palm is facing because they announced the Pre so far ahead of when it would actually be ready for launch. I have serious doubts, considering how Palm has continued to falter in recent weeks financially, that even the Pre can drag them up out of the basement. It's being launched only on one carrier that has exclusivity, mediocre coverage outside of major metro areas, and a history of awful customer service. That's a lot of pressure.
And before you compare that launch situation to the iPhone's in 2007, remember that the iPhone wasn't necessarily the future of Apple, and if the iPhone failed, Apple was in no danger of going out of business. The Pre? Well, I think that's a different story altogether.
---