Wednesday, May 27, 2009
Posted by Jeff Campbell in "Apple Software (iPhone/iPod Touch)" @ 08:00 AM
"WWDC 2009 is a sold-out conference about iPhone and Mac development with thousands of attendees in the heart of downtown San Francisco. If you prefer a cozier environment in which to learn about coding for the iPhone OS, iPhone Boot Camp San Francisco may be the pre-WWDC event for you."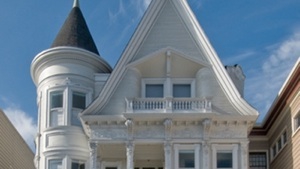 So you waited too long to get your WWDC '09 tickets? Have no fear, you can still get in some quality iPhone development time at the iPhone Boot Camp being held just before WWDC from June 6th through the 8th. The boot camp is being held at what they call the "iPhone Mansion" and is only a 10 minute drive from the Moscone Center should you want to attend both.
The class sizes are small (daily class limits are limited to 15) but the price isn't. Early bird pricing before May 30th is $1,499.00 USD, which bumps up $200.00 if you pay on the day the classes start. A student discount of $1,299.00 USD is available if you provide valid ID and school e-mail address.
The courses sound pretty hands on and informal, so if you are thinking of developing for the iPhone and this type of situation is conducive to your learning, you may want to get more info from them at their meetup site.
---