Wednesday, July 8, 2009
Posted by Vincent Ferrari in "Apple iPhone & iPod Touch" @ 01:00 PM
"While some cell phone manufacturers professed to always having a user-focused approach, others admitted that the Apple iPhone was "a wake up call" to increase their focus on the user experience, according to a new report by the analyst firm, Strategy Analytics."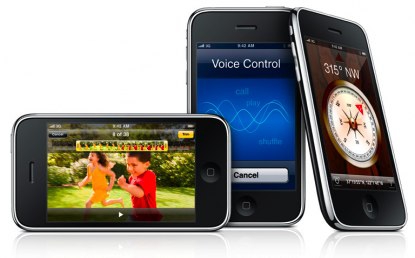 I've said it a million times, but as time moves on it's becoming more and more apparent that it's true: the iPhone isn't a success because it introduced hundreds of new features. It's a success because it took features that were already out there and made them accessible, usable, and reliable for most of the people who use it. For a textbook example, check out YouTube uploads from the 3GS. Symbian phones have been able to do it forever, but now people are actually doing it from their phones in much larger numbers.
It isn't about having a touch screen, having a camera, or having video capture. It's about making those features usable enough that people actually say "You know what? I think I'm gonna check that out." It's the one thing that, through numerous lumps on their heads, the other companies are learning.
---