Wednesday, November 11, 2009
Posted by Jeff Campbell in "Apple iPhone & iPod Touch" @ 12:00 PM
"Apple has officially dethroned Nokia as the world's most profitable mobile phone maker in this year's third fiscal quarter, according to a report from Strategy Analytics."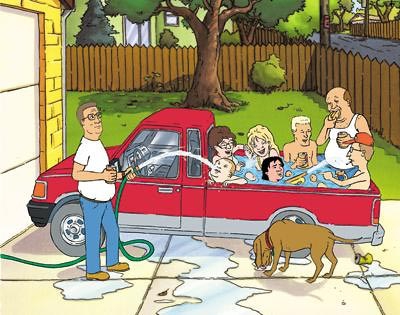 Image Credit: Sitcomsonline.com
Not to be confused with this King of the Hill, but Apple has bested Nokia and is now king of the profit hill when it comes to mobile phones, at least in the 3rd quarter of this year. According to the report, Apple's operating profit for the iPhone handset division was at $1.6 billion versus Nokia's $1.1 billion for the same 3rd quarter of 2009. Not bad for only being in the market for two years.
---