Wednesday, June 16, 2010
Posted by Jeff Campbell in "Apple iPhone, iPod Touch, iPad" @ 11:00 AM
"Apple: "More than 600,000" iPhones pre-ordered."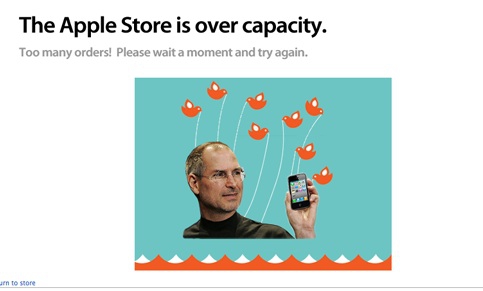 Image Credit: Ars Technica
Granted, that is a huge number for pre-orders, but you would have thought after the problems they have had in the past with iPhone orders, they would have been more prepared. Reports are that it was world-wide so it wasn't isolated to just the US, but it still doesn't excuse the lack of pre-planning in my opinion.
---