Friday, July 23, 2010
Posted by Jeff Campbell in "Apple iPhone, iPod Touch, iPad" @ 06:06 AM
"Customers who had already bought iPhone Bumpers before Apple offered free cases to all iPhone 4 users have started to receive refunds from the company."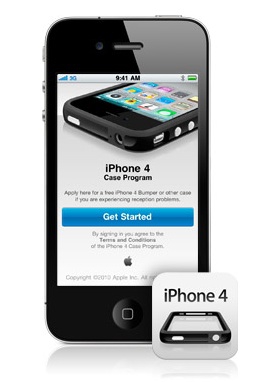 And now the free case program has started via an app from iTunes. The process, outlined on the Apple site [link] is pretty simple. Download the free app [link], sign in to your iTunes account and select your free case. Seems pretty simple. Not so sure yet how it will work on accounts with multiple iPhones such as ours but I guess I'll soon find out!
UPDATE: Macworld has an article [link] telling you everything you need to know about the program in case you have questions.
---