Monday, February 21, 2011
Posted by Jeff Campbell in "Apple iPhone, iPod Touch, iPad" @ 04:09 PM
"Remember the WALDok? It sounded like the unholy cybernetic offspring of WALL-E and Iron Man's creepy hypercephalic floating robot head nemesis, MODOK, but the WALDok was actually a Kickstarter project for a gorgeously compact speaker dock for the iPod nano capable of outputting some truly impressive sound while simultaneously juicing you up."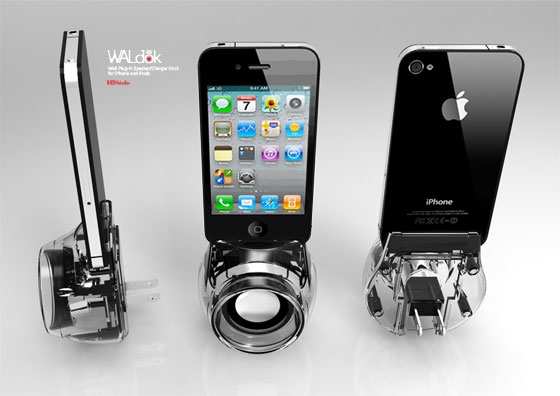 Initial versions were iPod Nano only but now they work with all iPod models and iPhones from 3G on. From the KickStarter Project website, the description tells the story:
"The WALdok is a small form-factor speaker/charger dock for the iPhone 3G/3GS/4 and iPod nano/classic/touch that plugs DIRECTLY into any standard wall outlet. The WALdok allows you to plug-n-play and plug-n-charge in the bathroom, kitchen, office, or anywhere there is a wall outlet. It takes complete advantage of modularity. Go from jogging with ear buds to filling the bathroom with same music in an instant!"
Very cool project and now that it's been funded, it appears your $59.00 USD or more will get you a pretty cool accessory.
---