Tuesday, January 18, 2011
Posted by Eric Juillerat in "Apple iPhone, iPod Touch, iPad" @ 08:33 AM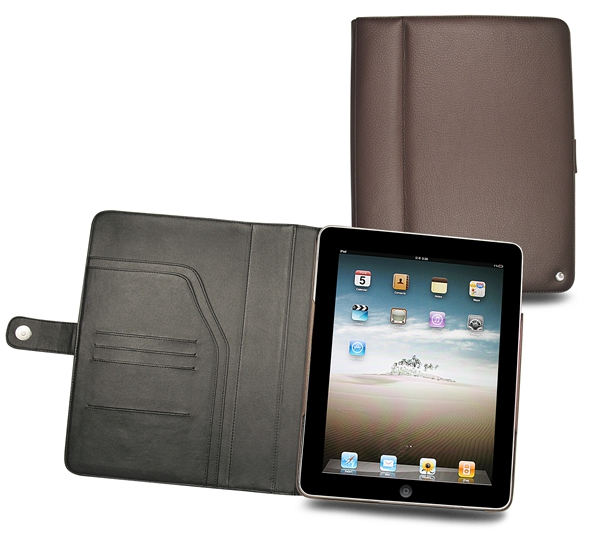 Product Category: iPad, iPhone Cases
Where to Buy: Amazon.com [Affiliate]
Price: $55.98 - $97.66 USD (tested)
System Requirements: iPad, iPhone 3G
Specifications: Features vary by model.
Pros:
Good value;

Soft and supple leather;
A luxurious presentation for your iProducts.
Cons:
Some fit issues;

Mechanical annoyances;
Belt clips need improvement;
Still a bit pricey.
Summary:
Haute couture is a French term reserved for clothing of the finest craftsmanship, most exclusive materials, and one-off custom-fitted design. In this world beads are often jewels, and threads are commonly made of real gold and silver. I can speak to this directly, as my wife studied at the Haute Couture House of Lesage, in Paris, France. I myself, have held a dress valued at nearly half a million dollars. But one question has since beseeched an answer: when draped in such a work of art, how does one dress their electronics to match? Noreve Saint-Tropez elegantly presents the answer in their line of Haute Couture cases for mobile devices.
Noreve luxury leather cases offer a solution that is bespoke of class and style. The cases were shipped in boutique feeling black boxes with a silver embossed logo and image of the famous Church of Saint-Tropez. Upon opening the boxes the pleasant and luxurious scent of new leather tickled the nose, not unlike the scent sensation that encompasses you while seating yourself in a brand new Bentley GT Coupé...so I am told.
Let's face it; if you're an iPad or an iPhone, it's been darn hard to find a nice outfit, and one that fits properly! Noreve aims to solve this problem with a full line of cases for the iProducts and all those other phones everyone uses; though I didn't see a case for my VERTU Constellation Pure, or Ulysse Nardin "Chairman" - oh couture indeed!
Exceptional Selections for the Ambitious
Noreve has several options for your choosing including the type and color of the leather. For the iPhone 3G, I was sent a black Tradition case from their Ambition Selection. The Ambition Selection is a high quality pebble grained leather with a - more or less, matt finish.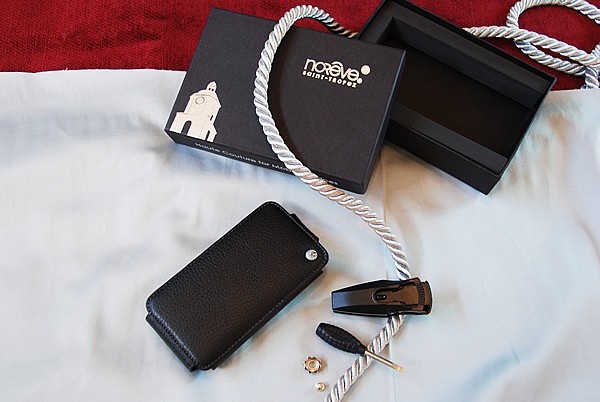 Figure 1: Case and Point.
For the iPad, I was sent a Tradition case from their Exceptional Selection in the Sandy Vintage - or café au lait shade, if you like. The Exceptional Selection leather is a suede that undergoes a special tanning process to preserve its natural characteristics. Oils are then applied to give the leather an extra smooth and weathered finish.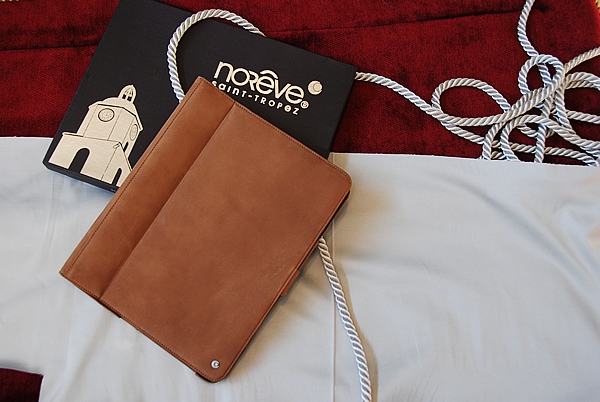 Figure 2: A case you could cuddle with.
While I especially liked the weathered look on the iPad case, both leathers were soft, supple, and luxurious to the touch. They both appeal to one's desire to hold them and keep them close. I am not sure I have ever wanted to hold my iPad so much as when it wore the case, but I digress.
The iPad Tradition
The iPad Tradition is a leather portfolio-style case that is secured with a magnetic button closure. Inside, the Tradition case has pockets for business cards and small papers or pamphlets.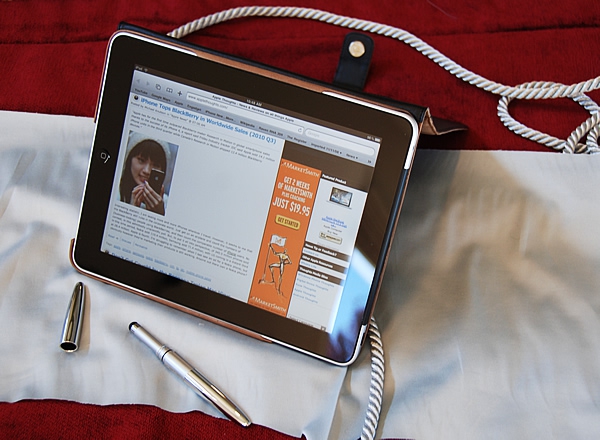 Figure 3: A case that frames the iPad well.
But the piece de resistance is the way in which the case holds onto the iPad itself. Most iPad cases involve a bezel/sleeve to retain the device; some have elastic straps. I find both solutions unattractive. Here, though, the iPad is held in place with unobtrusive form-fitting handles, and friction. The Noreve solution allows the iPad to be displayed in its grandeur while tightly and neatly holding the iPad in place. The fit is superb, and a leather edged iPad - well my friend, that is divine.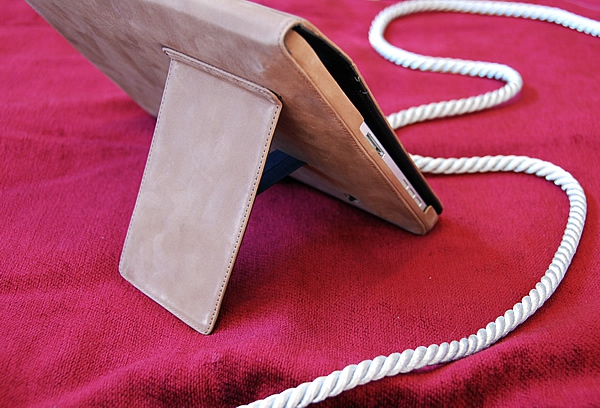 Figure 4: Flap deployed.
On the back is a stiff leather flap that acts as a stand for using the iPad in landscape mode on a hard surface. It is secured to the case with a ballistic ribbon and two plastic snaps that require some force to release. When fastened, the flap tucks flat, and neatly away acting as a natural part of the case itself.
All in all, the iPad Tradition case is a sumptuous solution begging to be caressed. It carries like an important book, and feels significant in hand. To arrive with an iPad in this case is to make an entrance.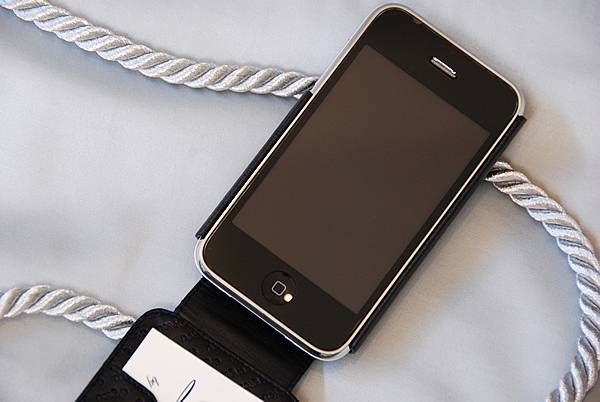 Figure 5: Wrapping the iPhone in leather.
The iPhone Tradition
The iPhone 3G Tradition case is a clamshell styled case with a snap closure. The lid wraps the phone from bottom to top, providing adequate protection for the screen while inside a European Men's Carry-All, or while on a belt; I use a belt, not that there's anything wrong with the purse. Inside there is a pocket for business cards, making good use of the lid. The iPhone is held with friction by two handles on each side of the case, just as the iPad was - if not as securely. The design leaves some exposure to the corners of the phone, but ultimately provides good business-environment protection. Included with the case is a plastic belt clip with 360 degrees of rotation and a push button release. As with the iPad case, this case was a pleasure to hold and introduced an upscale feel to the iPhone.
---