Thursday, October 29, 2009
Posted by Jeff Campbell in "Apple Software (OS X)" @ 08:00 AM
"Encumbered by passwords? Eager to try unreleased software? Want to help out some classy Mac developers in their quest to kill bugs dead? If you missed out when Agile Web Solutions was offering a private beta of 1Password 3 to customers on Snow Leopard, there's good news! 1Password 3 is now available as a public beta for one and all. Yes, that means you. Feel special? You should!"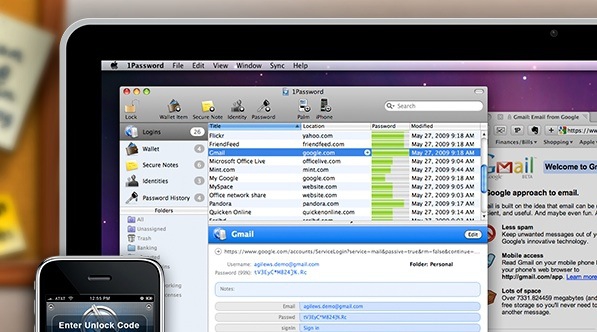 Image Credit: 1Password
I've found this very useful especially since it has an accompanying app for the iPhone/iPod Touch. This is a beta so you are forewarned (backup your keychain!), but I haven't had any problems with it so far and I like the much improved interface for the desktop. Also, this requires you to have at least OS X Leopard installed. They have added several new features, more info on that available at their website.
---