Friday, January 22, 2010
Posted by Jeff Campbell in "Apple Software (OS X)" @ 12:00 PM
"Back at the dawn of the Web, the most popular account password was "12345." Today, it's one digit longer but hardly safer: '123456.'"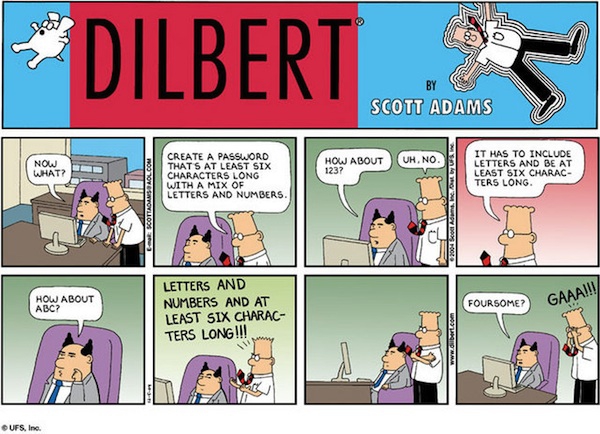 Image Credit: Dilbert, UFS, Inc.
I had to laugh when I read the list, my first guess was "password" as the most popular but it lost out to 123456, followed by 12345 and 123456789. Incredible.
---