Wednesday, July 21, 2010
Posted by Michael Knutson in "Apple Software (iPhone/iPod Touch/iPad)" @ 01:30 PM
"Last week saw the arrival of Firefox on the iPhone, but not as we know it. Mozilla's new app, known as Firefox Home, is not strictly a browser - instead it brings your desktop browsing session direct to your iPhone."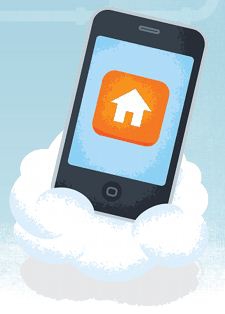 This afternoon I installed Firefox Home on my iPhone and Firefox Sync on my iMac. After installing, syncing everything took about a minute on each side, and produced 2 tabs, 638 bookmarks and 29 history items. The iPhone app has Search, Tabs, Bookmarks and Settings options. No option to view history directly, but you can get there using Search.
The desktop version does have custom settings (Tools, Sync Preferences) to allow specifying what to sync: You can sync Bookmarks, Passwords, Preferences, History, Tabs, or you can choose 'Sync Everything.' I selected only Bookmarks, and un-selected the rest. Re-syncing, and now I have 1613 bookmarks - so it looks like some things have been duplicated. Oh oh. And still 29 history items, so it looks like despite the fact that I deleted my desktop history, this has not been synced to the iPhone. A bit of a concern for anyone concerned about browsing privacy?
Page rendering is excellent, and the pages are "live." You can select links, fill in forms, etc; but, there is simply no address bar. While all this is moderately useful as an extension of the desktop browser, it is a bit puzzling to me why Mozilla released half-a-browser.
---